HELLO all you beautiful bloggers out there, today is APRIL 1st, more notably known as APRIL FOOL'S DAY. Maybe you have already been pranked by a prankster on this fine spring morning, or perhaps YOU have been doing the pranking.
Well, in light of April Fool's Day I have put together a little April Fool's post for you. ENJOY!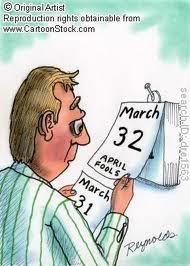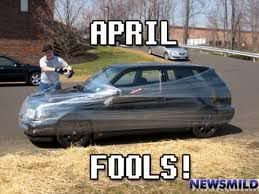 Well I hope you enjoyed that little prank, MORE IMPORTANTLY, my message for you today is this...
DON'T BE A FOOL!!!!!
I'm linking this little tricky post up to Show & Tell Friday @
My Romantic Home
just for kicks!