Okay, I am sorry for yesterday's rant about hating the new paint color. I know you must think that I am an avid complainer. I'm not and...I actually DON'T hate it. I won't say I am in love with it but I don't hate it and it is starting to grow on me. Though its much lighter and not as rich as I had envisioned, it's going to be okay and...there are some things I can do to change how it looks on my walls.
First, painting the crown molding and trim a bright/creamy white will help (yes I know, more painting, ugh) and I discovered a little something that has helped already...
I changed the slant of my mini blinds. Yuck, did I just say mini blinds? Yes, I did because I still use them. Now I know most home bloggers out there prefer fancy wooden roman shades and wouldn't even contemplate using cheap vinyl mini blinds anymore but I like them and still use them in most of my rooms. They are
cheap
inexpensive and I don't have to make sure my wood grains or colors match as with wood blinds. Plain white is always perfect!
Anyway since I changed the slant of my blinds from down (like in the photo above) to up, it changed the way natural light flows into the room projecting the blue light onto the ceiling instead of the floor and walls making things look less blue and washed out. Yay!!
And now that I am having a better day, a better outlook and better perspective about these four walls of mine, I thought I would show a little of what I have in mind for these four walls...Restoration Hardware style...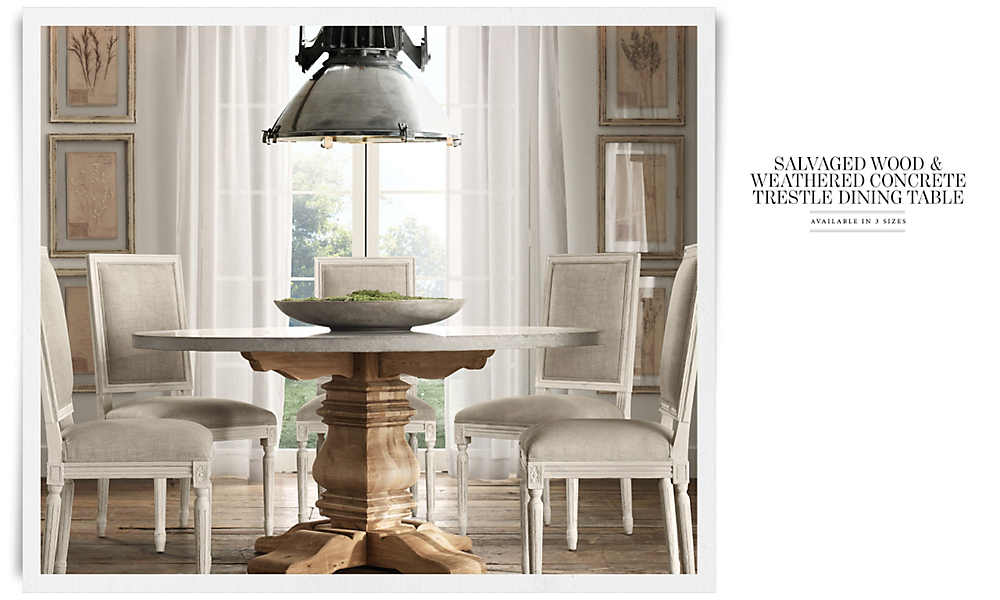 I love the sheer white linen curtains, natural linen chairs and botanical prints in this room but I would definitely change the lighting and the table...I like the table but my family don't want a round table so I would go with something like this gorgeous trestle table instead...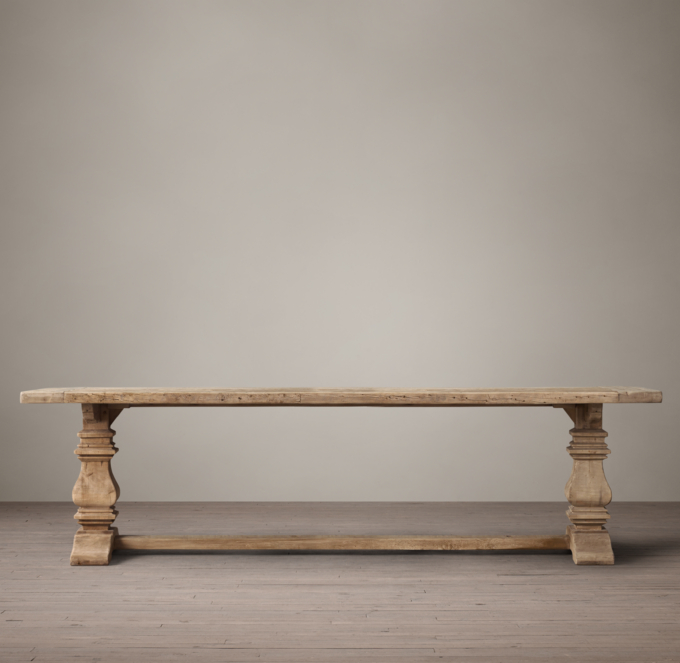 As for the lighting I would have to have a shimmering chandy like this...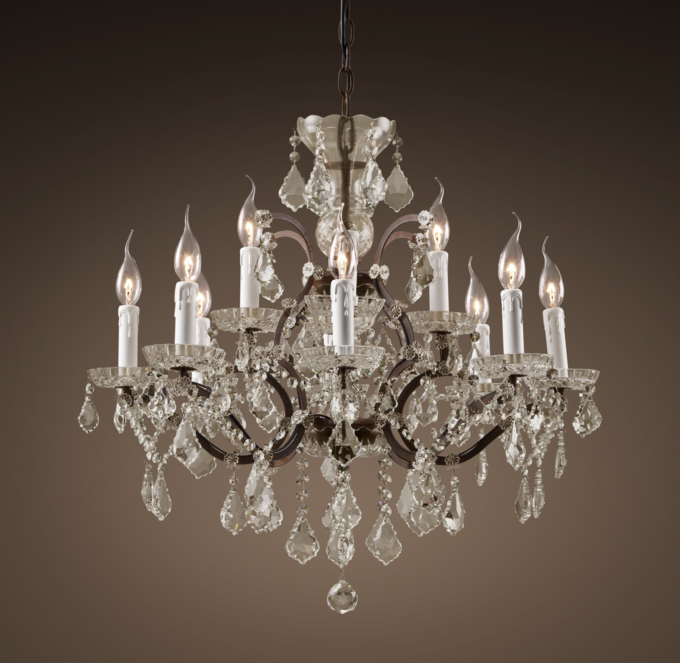 or perhaps something more modern like this...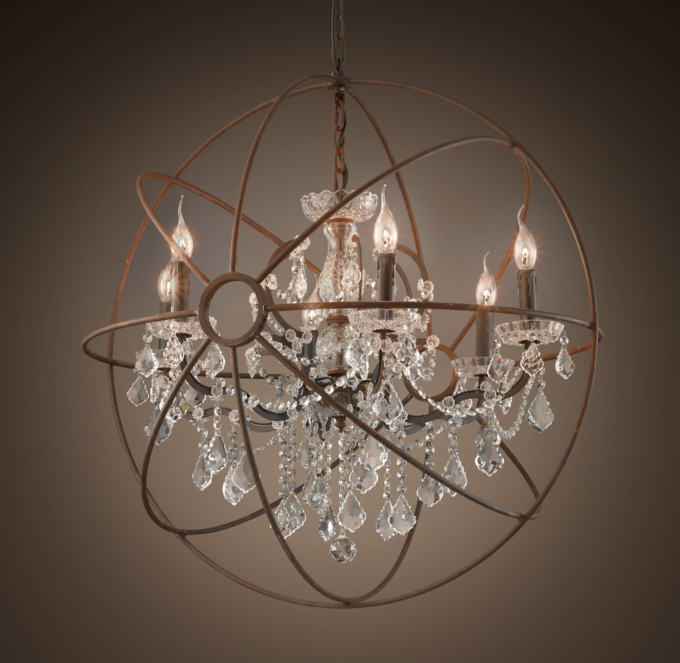 Of course you know I am dreaming, right? I could never afford anything from Restoration Hardware but I can work with some of the things I have and I can also do some Restoration Hardware copycat projects to get the look I want and that will go with my newly painted walls..
We shall see! Of course you know I will keep you posted!
Have a fabulous day. Ciao!